On behalf of designers in GROW UP Inc., Ms Nishi got interviewed from students in KWANSEI GAKUIN University.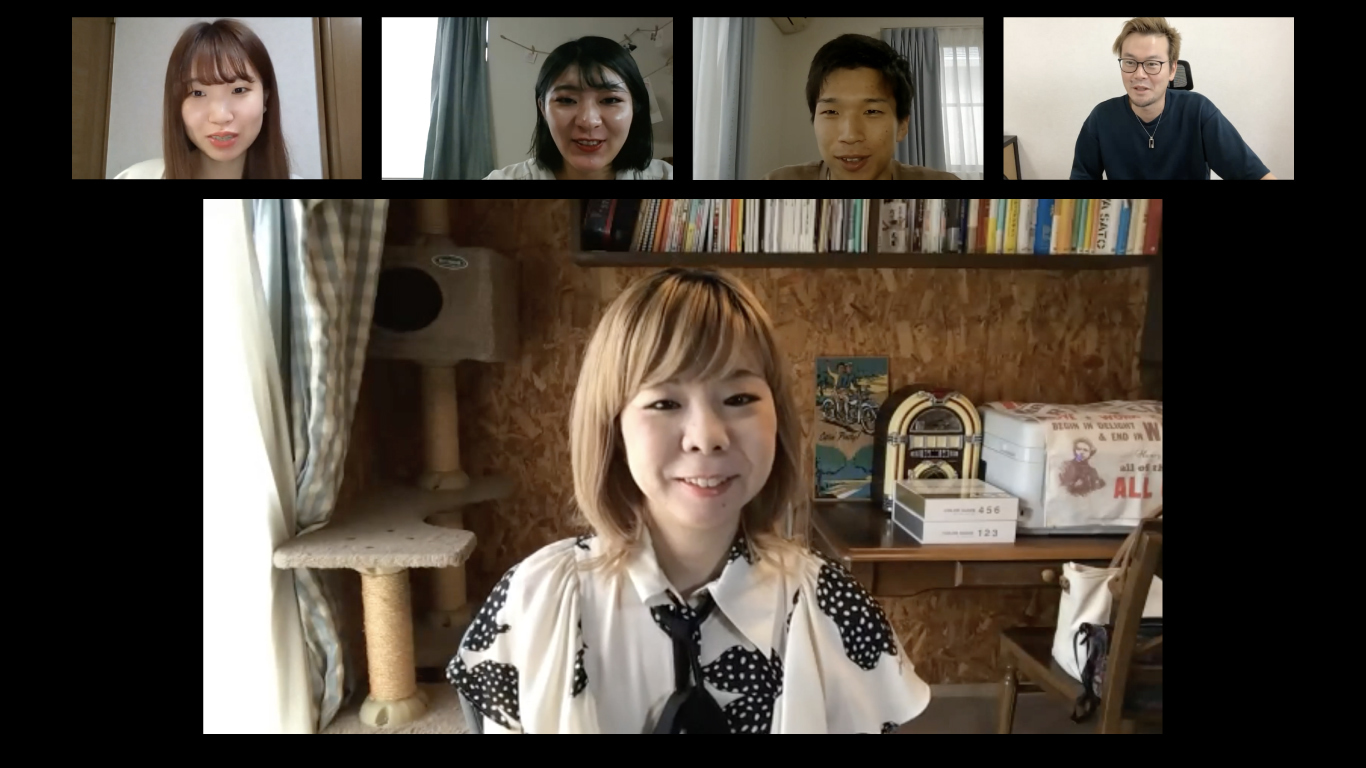 They are studying about small business management. They asked for her about the reason of becoming freelancer, the difference between employee and freelancer, future outlook etc.
I was supposed to be a just observer though, I wanted to talk and spoke. It is rare opportunity to communicate with students, so it was a great time.
In my case, the last time of communicating with students was five years ago, Since I joined Malay-Japan project with students in Malaysia. That was the catalyst for learning English. For now, they must graduated from university, so I hope everyone is happy and successful.
We will continue to accept offer from students, even from abroad, as much as possible, not just work offer. So please feel free to contact us.