Wr got order of logo design from Kuwaiti company.
They are start up company for toys. They are planning and manufacturing jigsaw puzzle, picture book, etc.
Motif is Dhow ship of Kuwait
They ordered us about using Dhow ship as a motif. They provided us a lot of documents for Dhow ship. I really appreciate for it.
The following designs are our first drafts.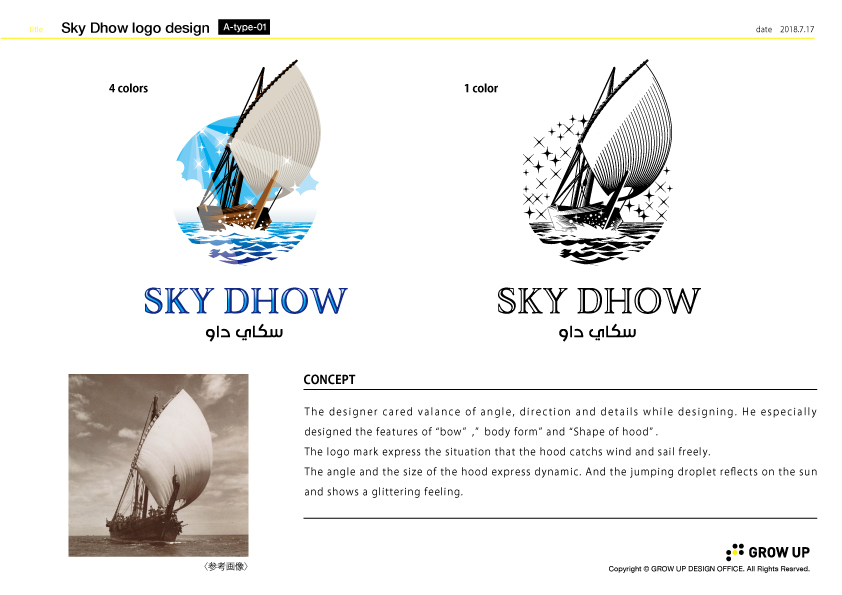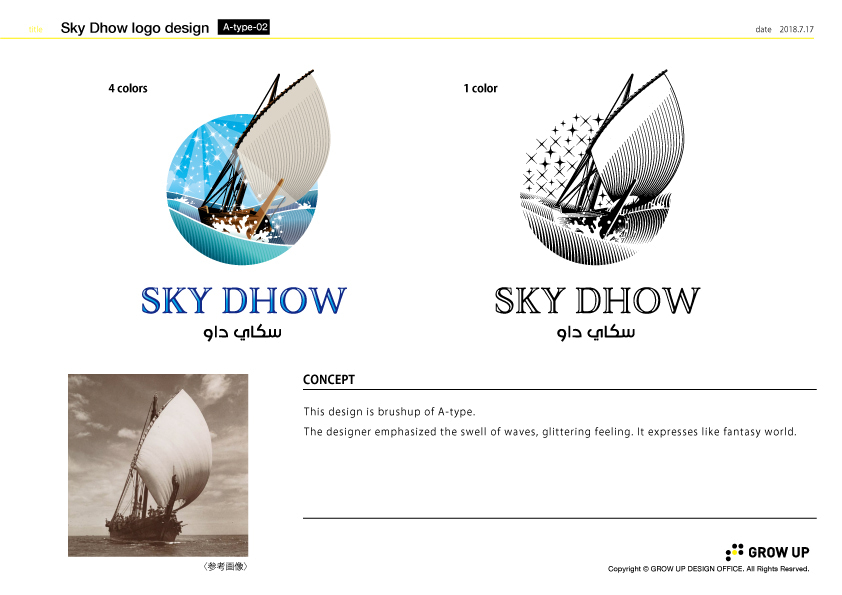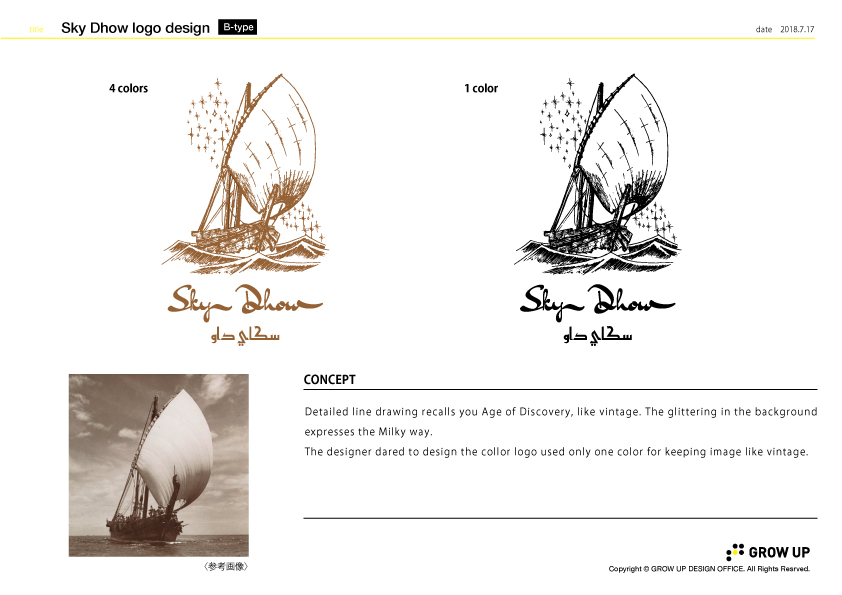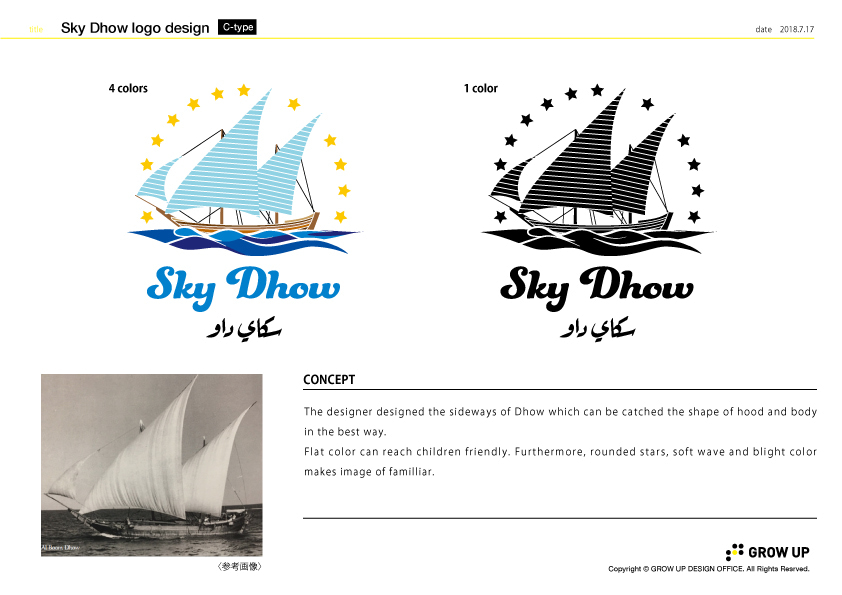 We designed by vector data. Because we imagined the logo that would be used in various media.
Finally they almost decided the following design.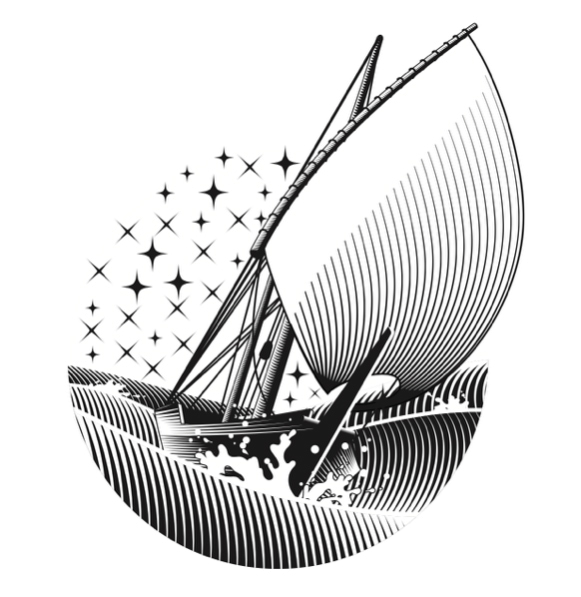 Staff opposed. We had been talking with CEO. But, apparently, his staff opposed that design. They expected design like art.
To be honest, in my opinion, Logo design should be simple for people's memory. And logo should be designed on vector data for using various media.
But they requested us artistic design than various applications.
So, I reconstructed design team.
Collaboration with water color artist
Almost designer can retouch and make water color taste. However Kuwaiti client's request was stuck to details. For example, silhouette of Dhow ship, star in the sky, surface of ocean etc.
So I added a water color artist in this project team. The original designer made composition and the artist finished up by her style.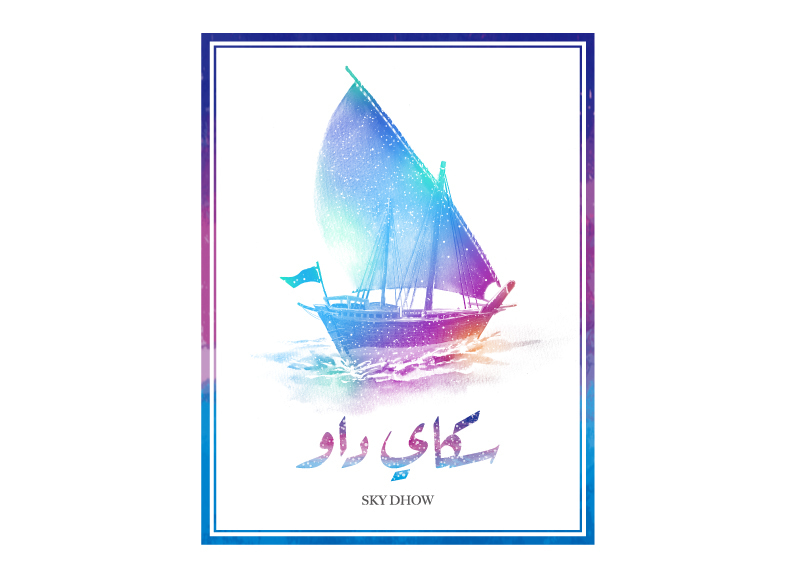 This is the decided logo design for Sky Dhow in Kuwait.
This project took for three months.
So far, I had experiences with clients in English native country. The project with client in ESL country was first time though, it was very exciting and interesting. Thank you.
If you need Japanese designers, feel free to contact us.
Here it is.