We walked around well at AM, so we were tired.
Foot massage in Zhongshan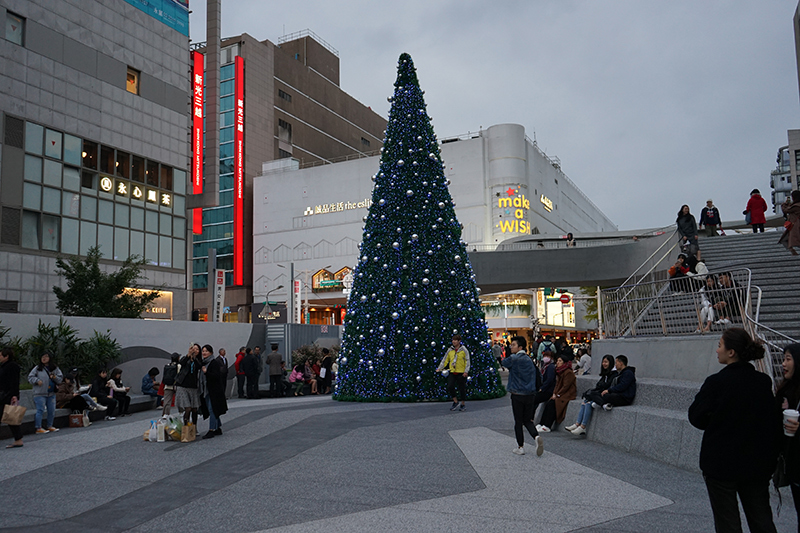 Is Christmas tree displayed in January related to Chinese new year or something like that ??
We went to massage shop named Hawaii, it is located in Taiwan though.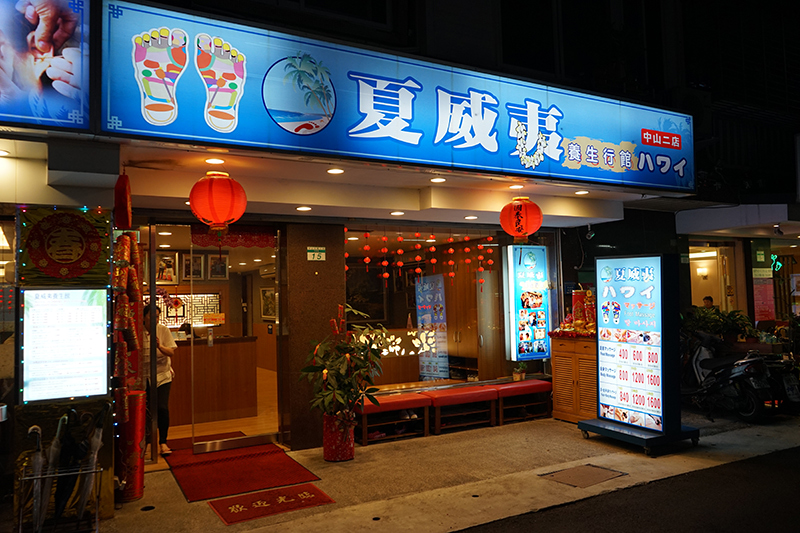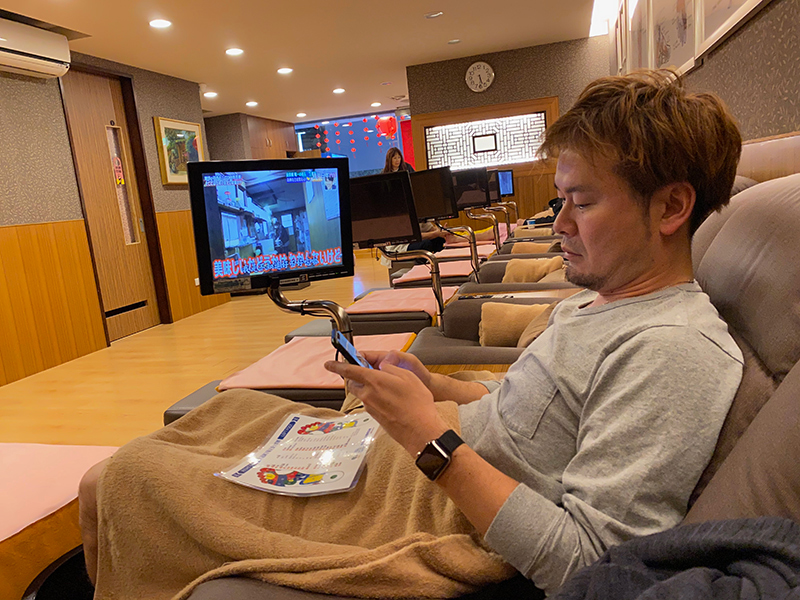 Each seat had TV. Foot bath before massage was awesome!!!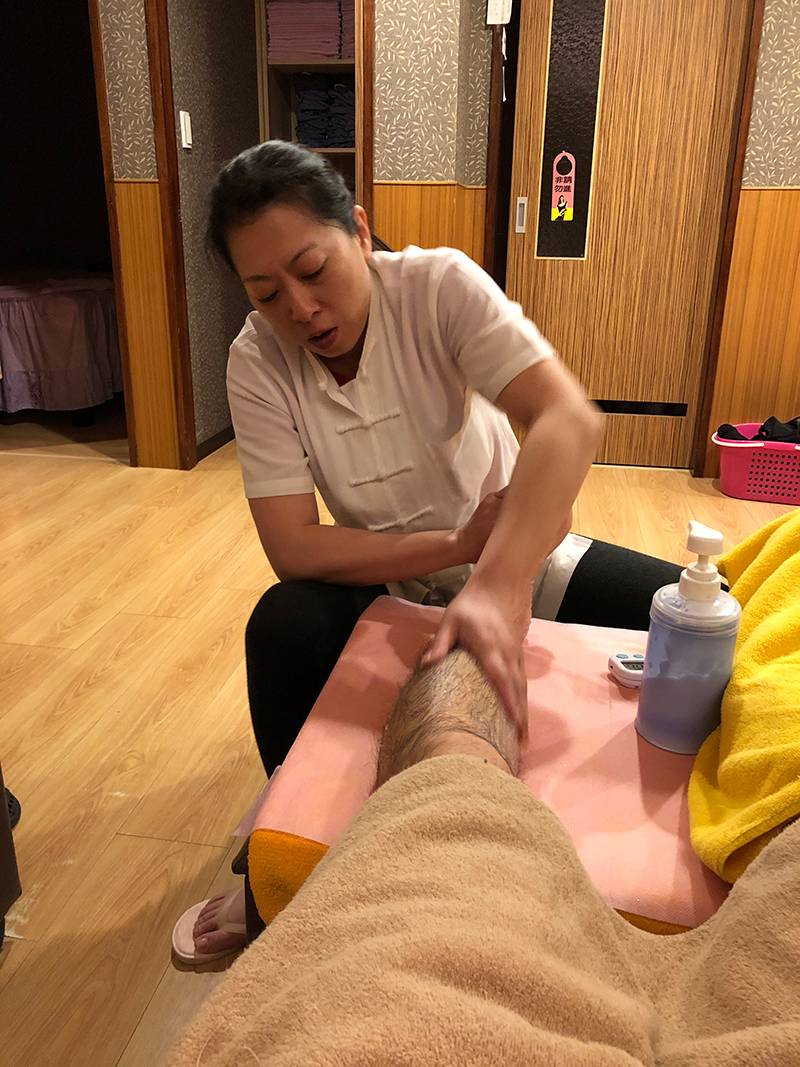 They had great massage skill, so we could relax.
We went back to Zhongshan station for going night market. In the station, we watched some pictures that Taiwanese kids drew.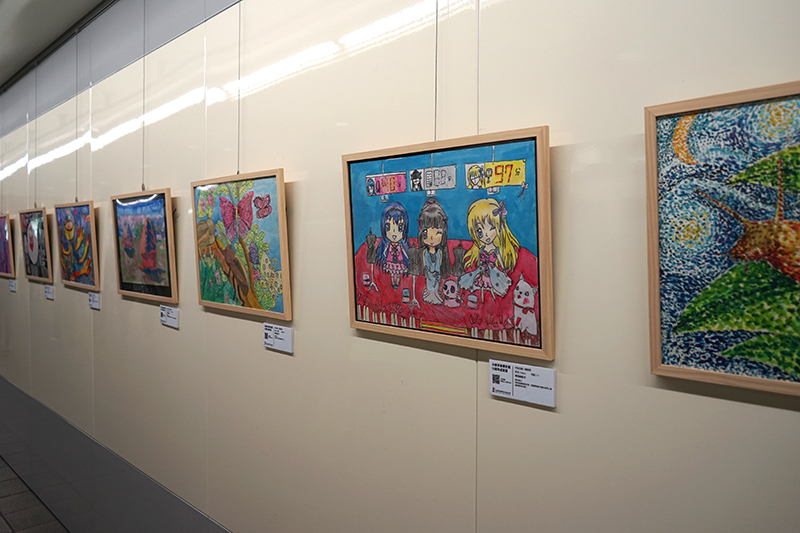 It is fun to compare what they were interested in, because those pictures were drawn by kids of the same age as my kids.
Shilin Market
There was a shop like Kiosk that sell Sushi around Jiantan station.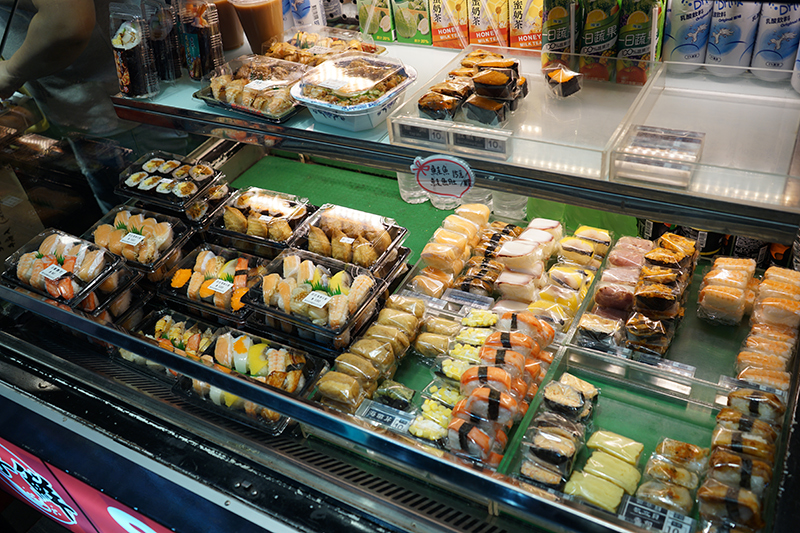 They are cheaper than Japanese ¥100 Sushi.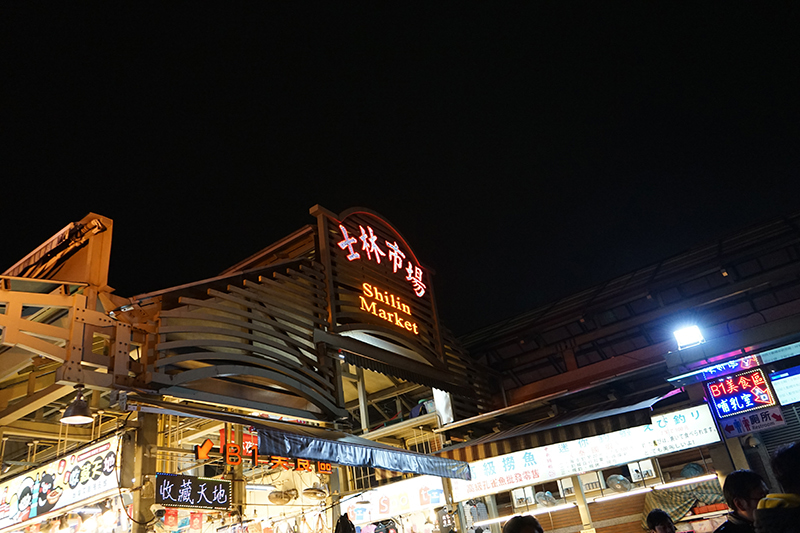 There were a lot of stores, stalls.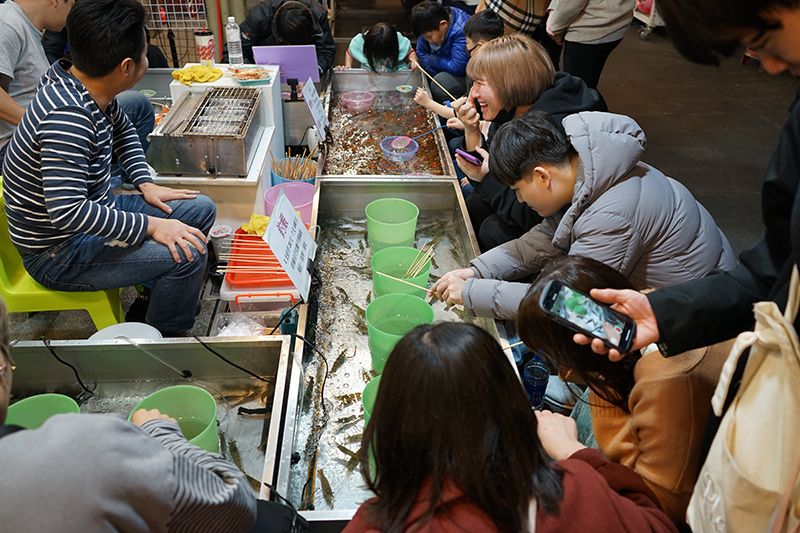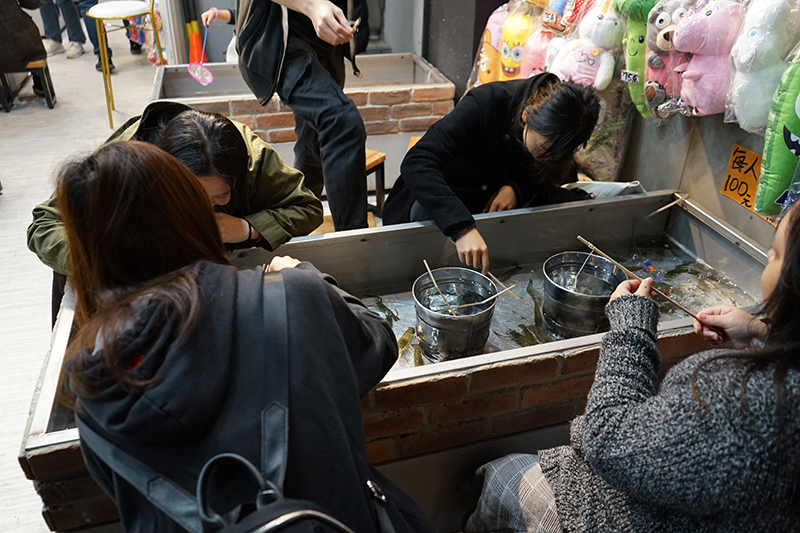 Shrimp fishing is famous and popular there.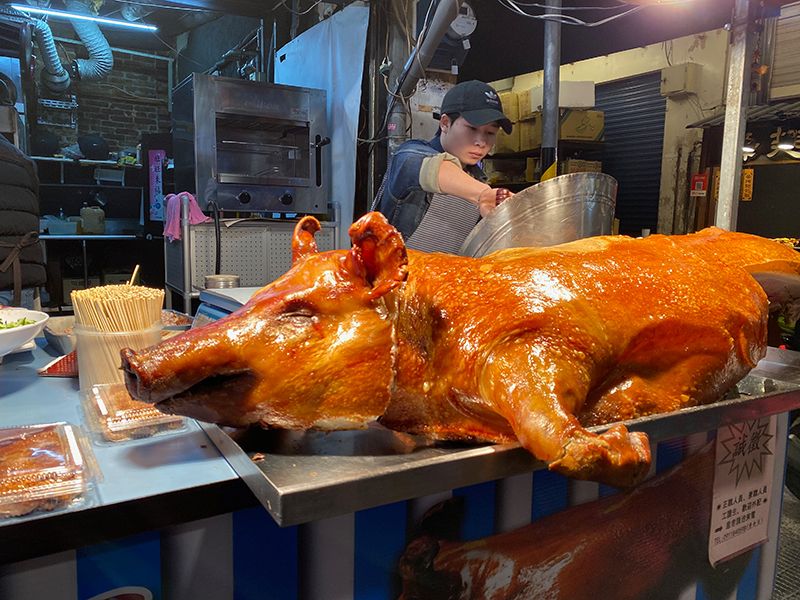 We came across a stall that display a roast pig.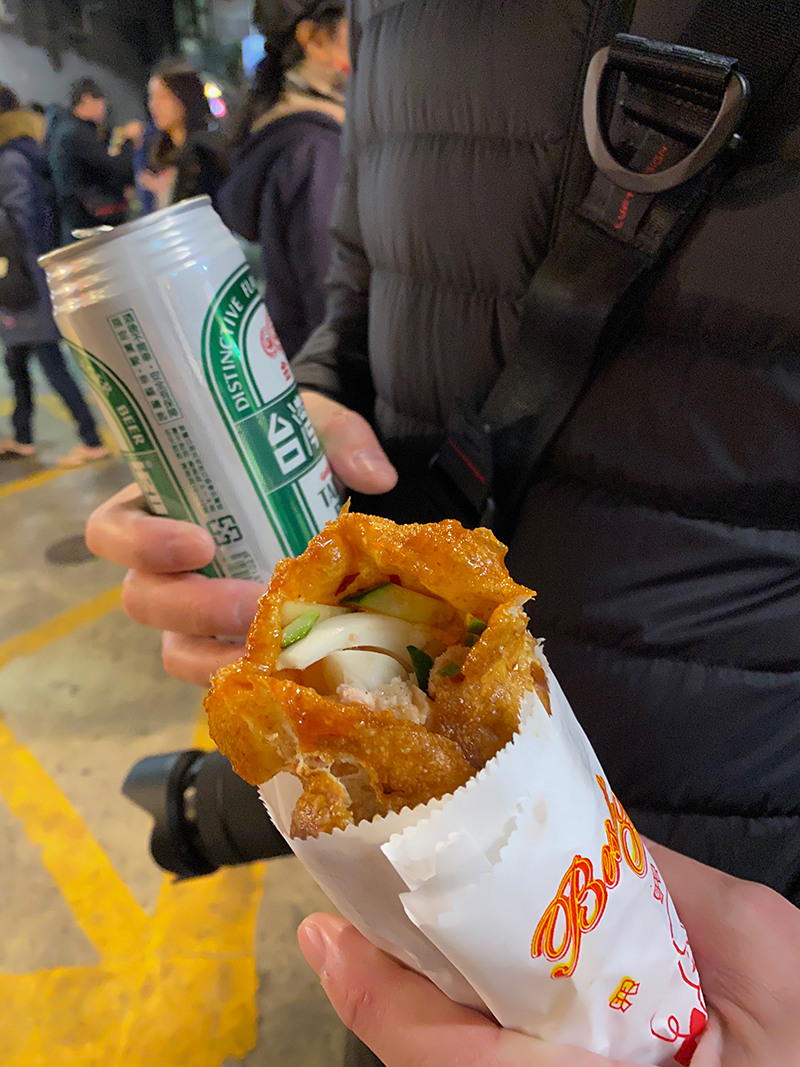 Their food was most delicious in this travel. They were not only impact but great taste.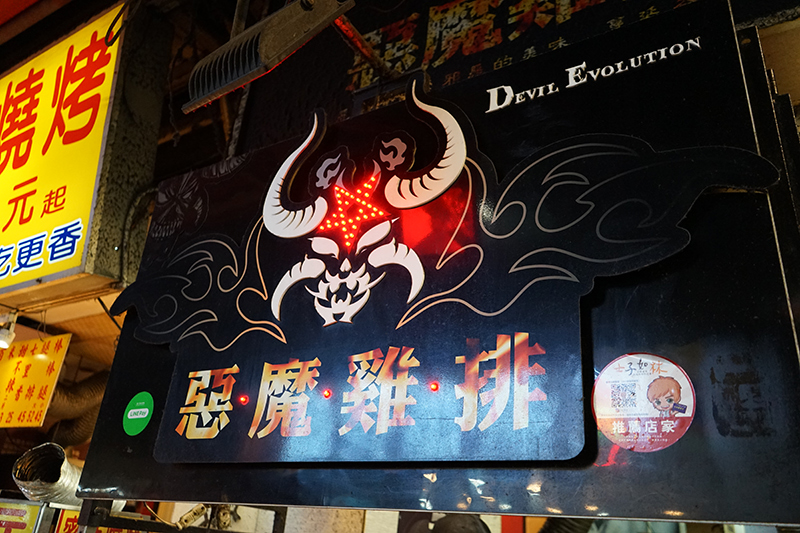 This was Chicken stall named Devil.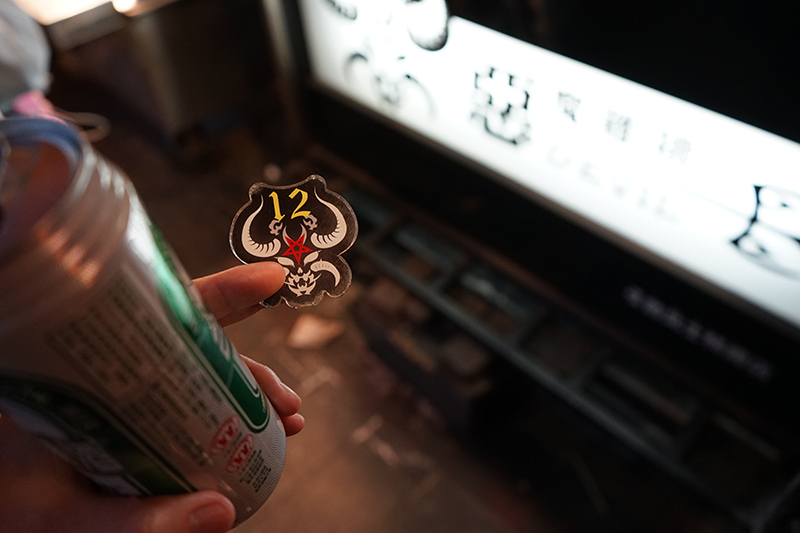 They had two options, Normal or Spicy. We chose Spicy one.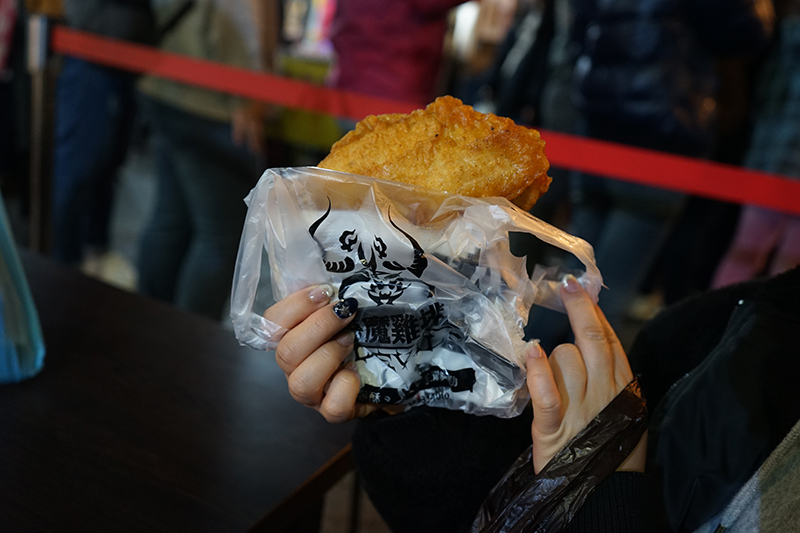 But it was not too hot. Actually I'm not so OK with spicy food though, I could eat.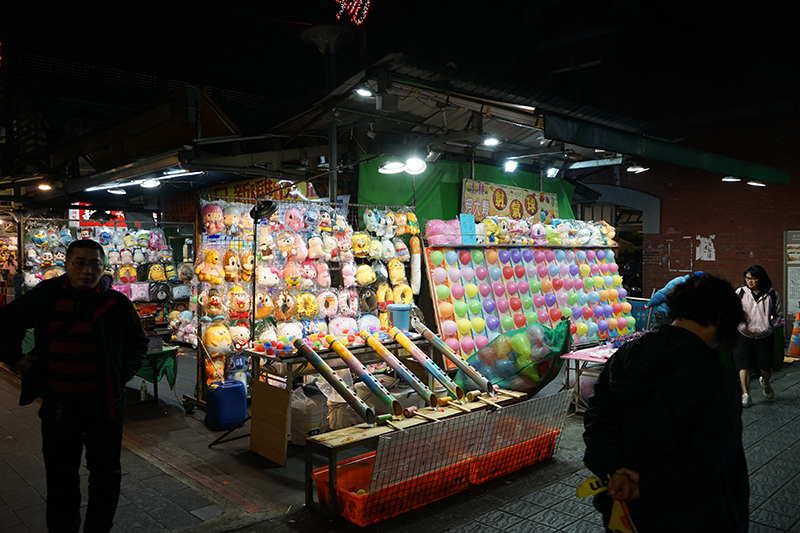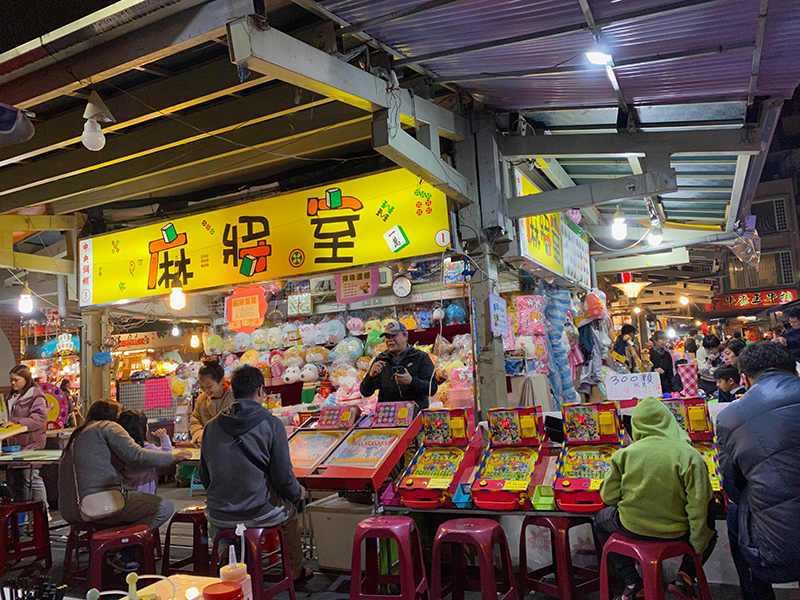 There were lots of game stalls.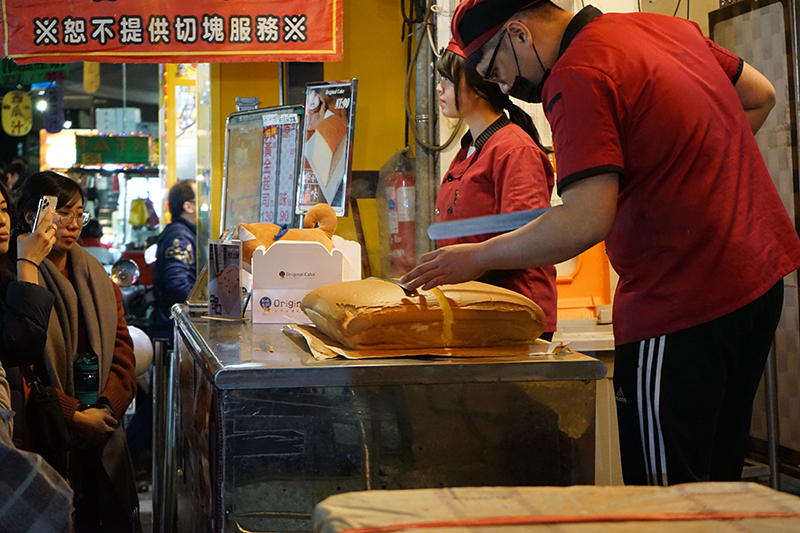 It was famous castella shop. It looked very soft. There were long line for that.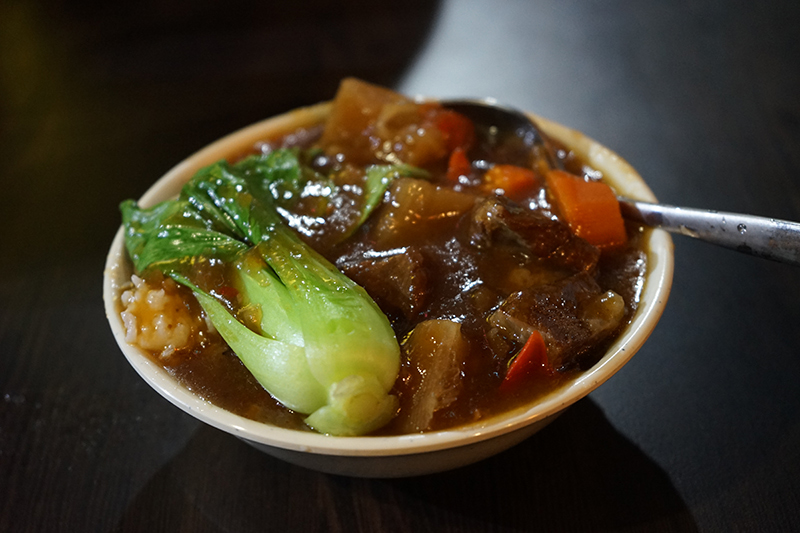 This food was final dinner in this travel though, unluckily it was bad.