I went to Miyako island in Okinawa with my family during summer vacation.
We arrived there around 3 PM. It was around 4 PM that we were able to leave the airport for can rental procedures etc. So we went to inn directly.
Feenukaji
We stayed at feenukaji. It is a dormitory type inn.
http://www.miyakojima-feenukaji.com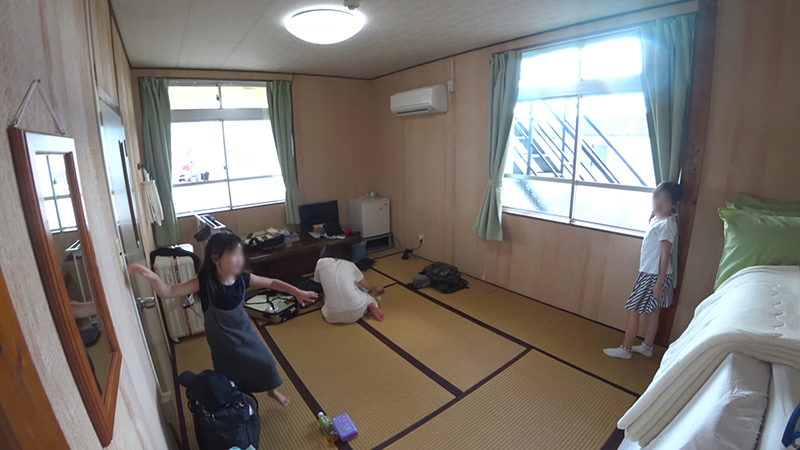 That inn is located near town area. Also it is old but clean.
The room is not large. But no problem. Because we reserve there only for sleeping.
After all, it is around ¥10,000 per night for 4 people.
After short break, we went to the harbor near Painagama beach.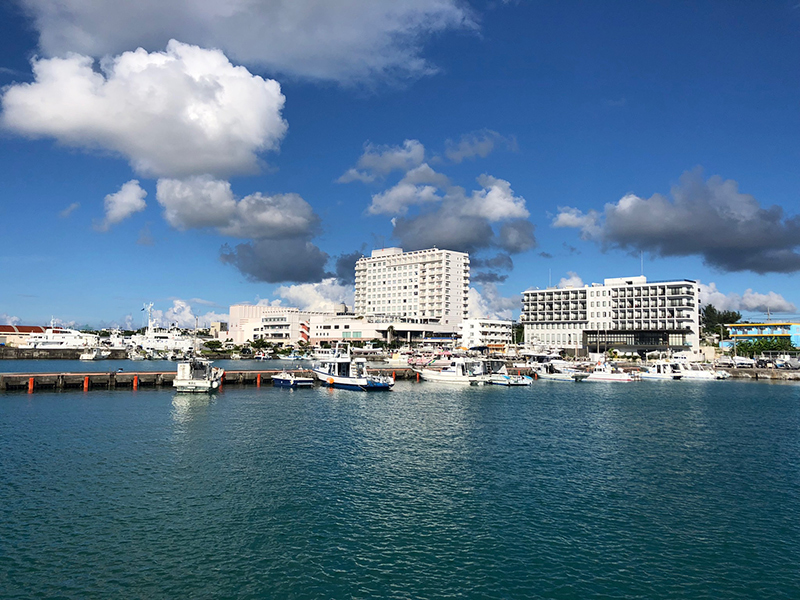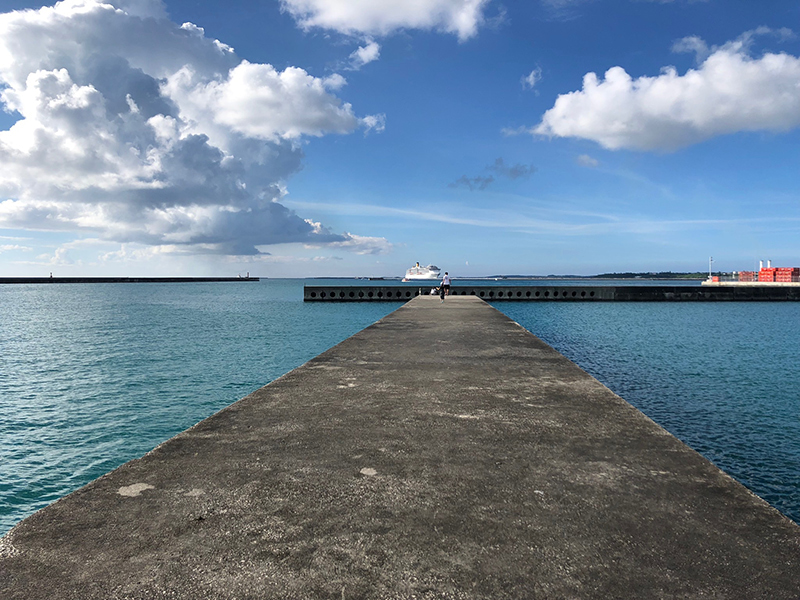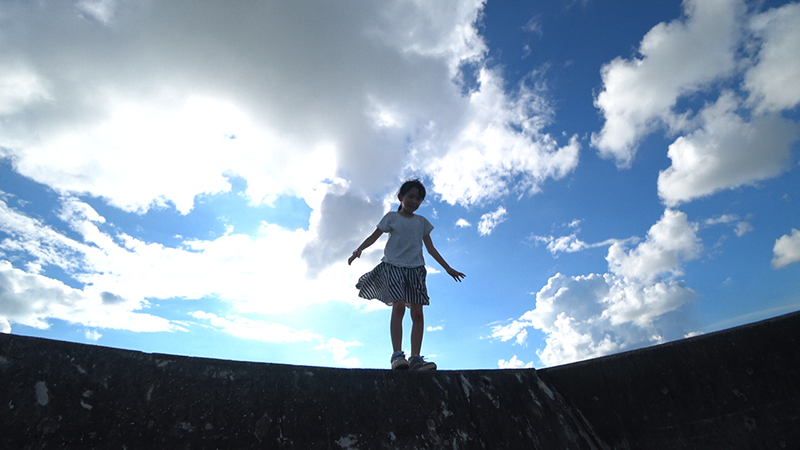 I planned to go fishing there in the next morning.
I could see just some tropical fish. I didn't feel the sign of the fishing target fish. I heard from nearby fishing shop clerk that there is few fish, so I might not catch fish.
It's Okinawa!!
That shop clerk cooked Skipjack at the entrance. After that, two shop clerks started drinking with Sashimi of skipjack. Then they gave us too. Hmmm….. so yummy!
Eating and drinking in the shop is just Okinawa time!! You can't experience that in the urban city in Japan.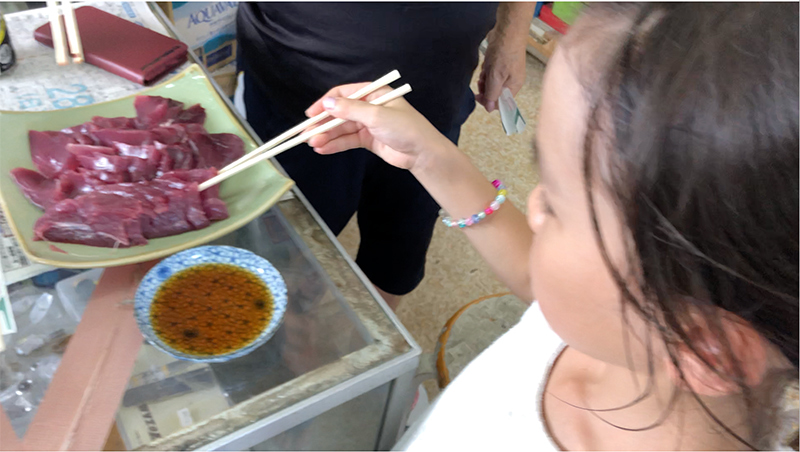 Walking around the town area
We left the fishing shop, we walked around the town area. Compared to the town area in Ishigaki island, there are few shops and quite.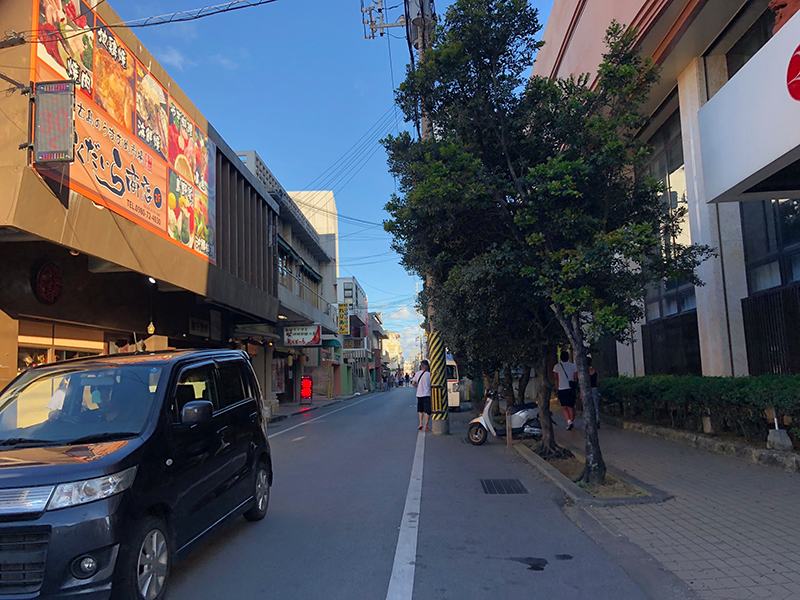 You need to reserve!?
We went to some restaurants that we researched before, we couldn't get any table without reservation. Maybe there are few restaurants, but there are many visitors. We managed to find a Izakaya luckly.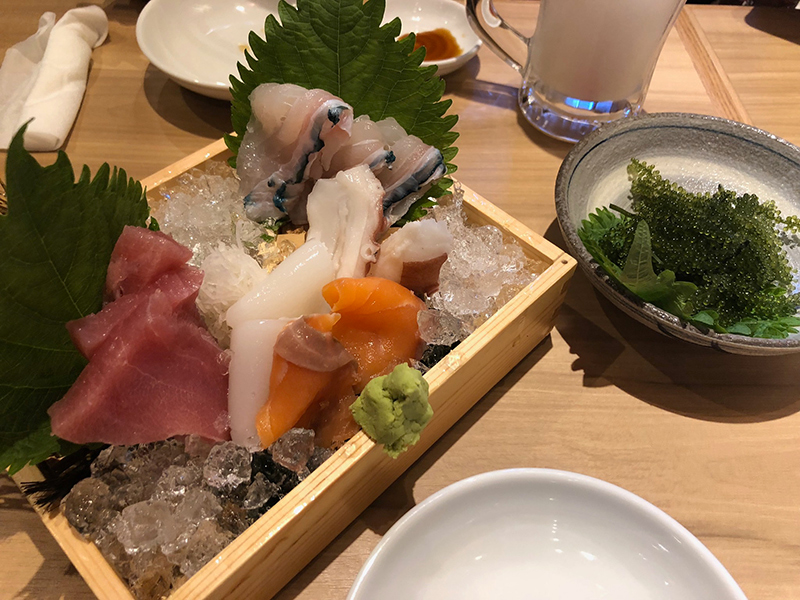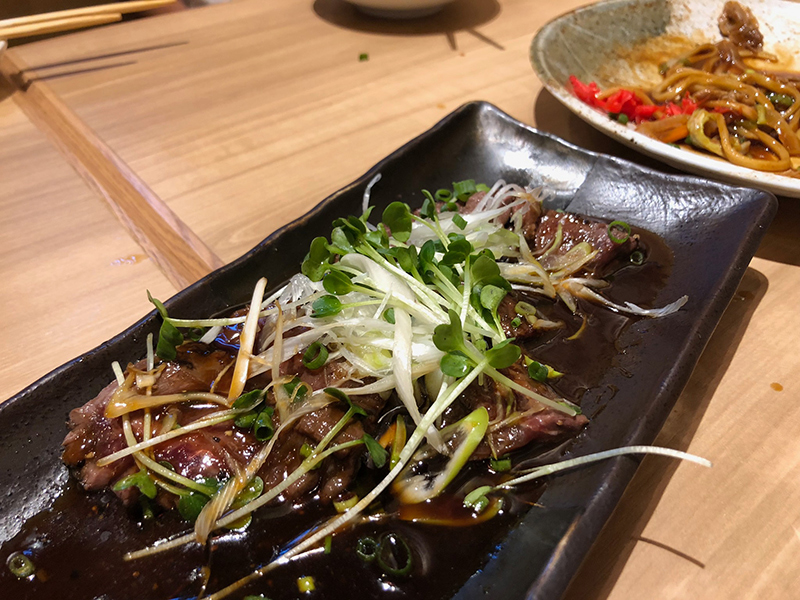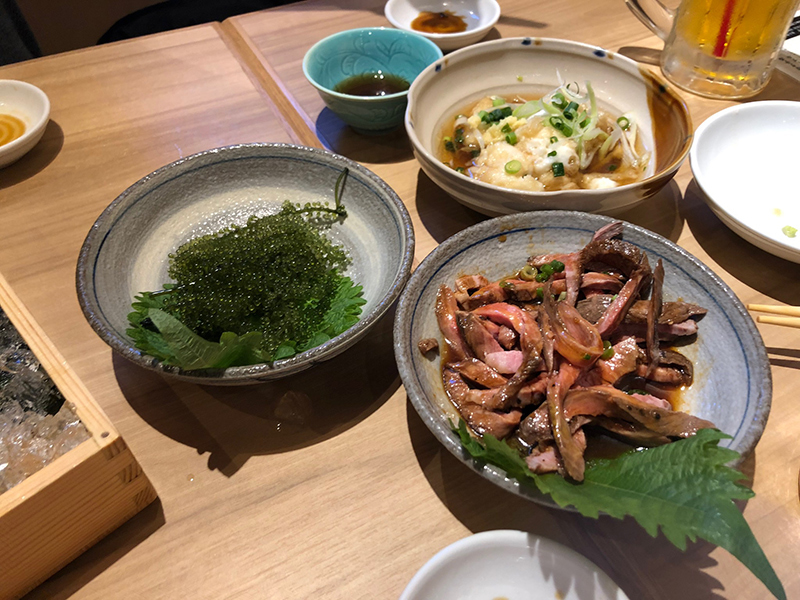 I can feel Okinawa when I eat Irabucher that is Okinawa's blue fish.
Throwing the pillow with my daughters
After Izakaya, we got back inn. And I and daughters throw pillows each other. Is it popular play in other country? We call it Makura-nage in Japanese.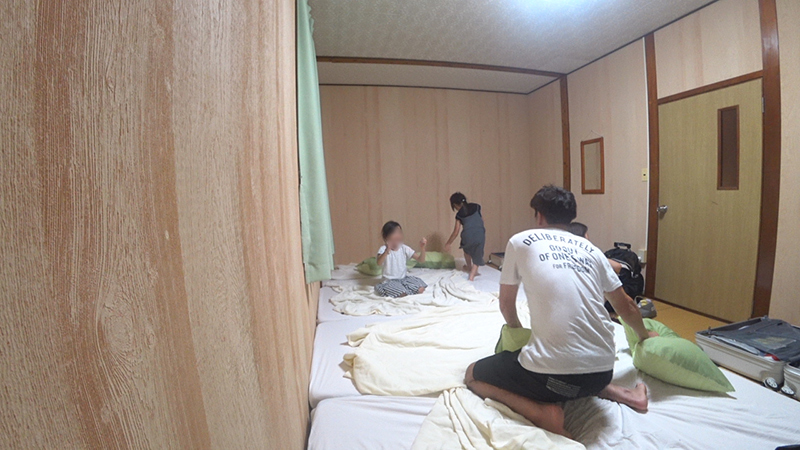 We did that first time. My kids were very excited.
Surely, it was not late time, and my neighbors didn't get back yet. So we didn't bother other people.
That's it for the first day.