I was hangover this day… I could not wake up early for fishing. After a while, we went to Yoshino beach.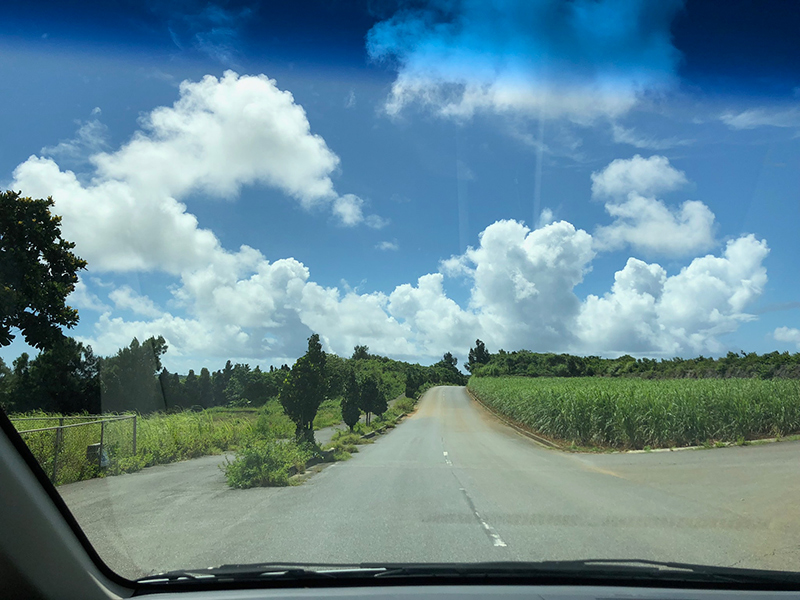 In the way, we saw some peacocks. Apparently, Peacocks are targets for extermination in Miyako island.
Yoshino beach
In the way to Yoshino beach from town area, there are few convenience stores. But in front of Yoshino beach entrance, we could find a shop and get the lunch box.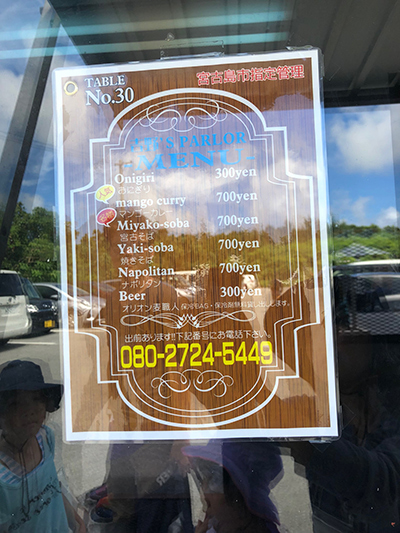 That parking charges ¥500 per once. But including using shower.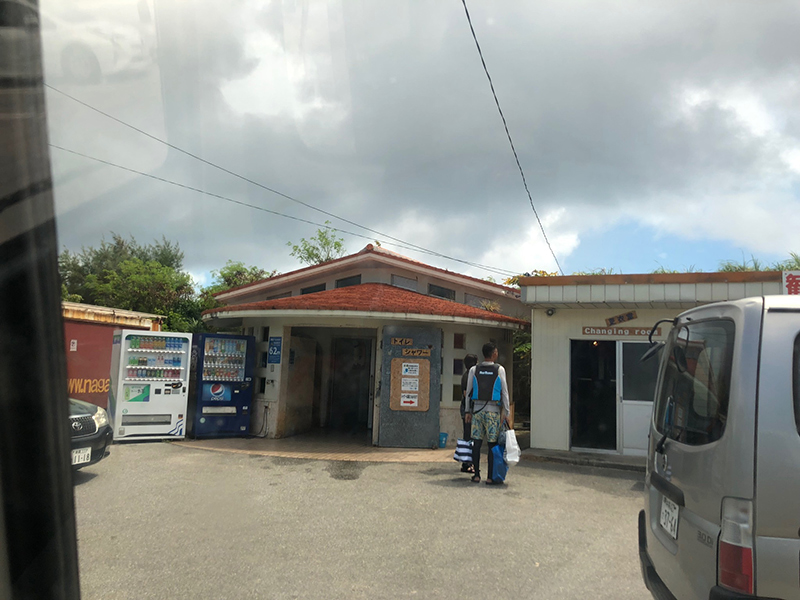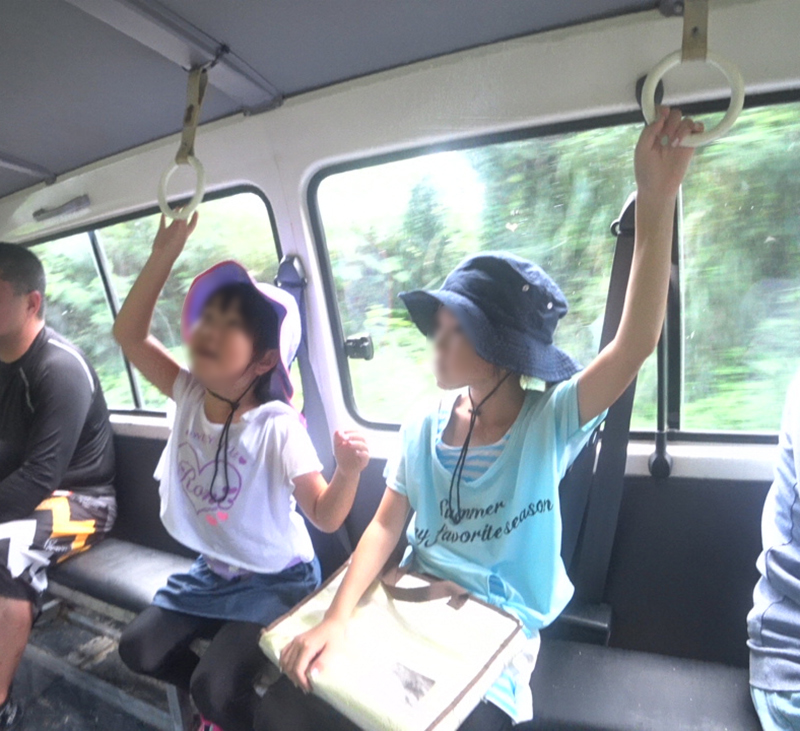 That staff drove us the beach located under the cliff.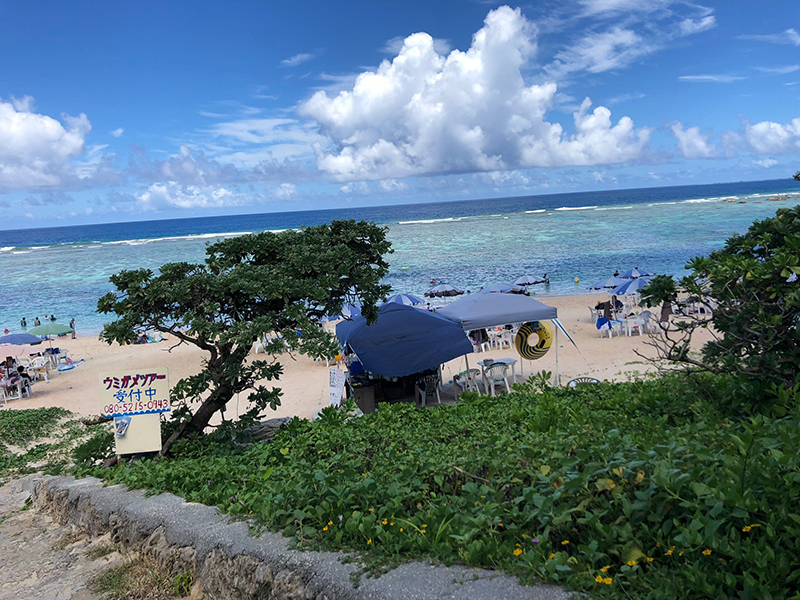 The stand near beach is illegal. So you should not buy anything there.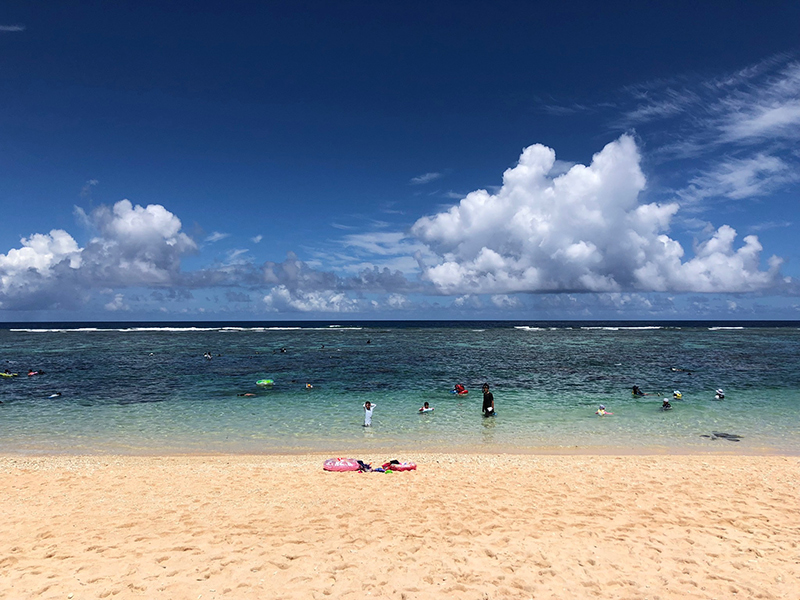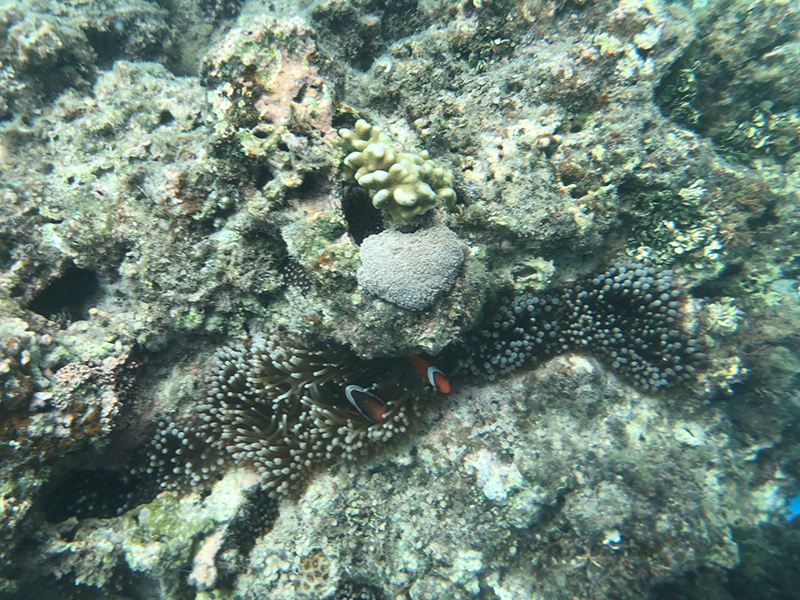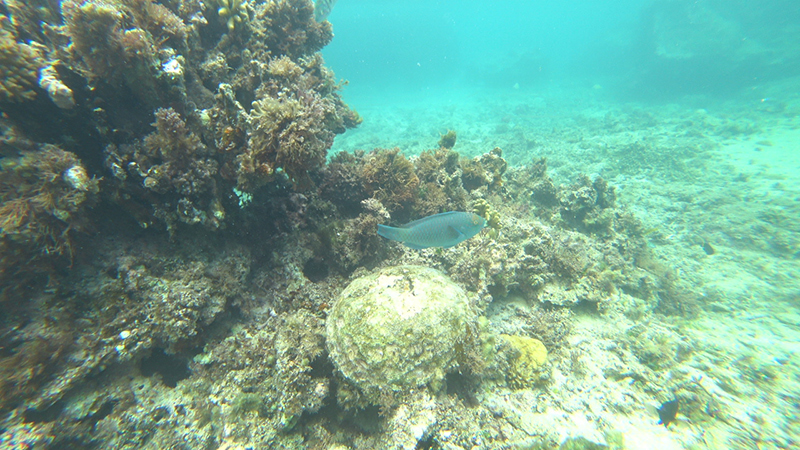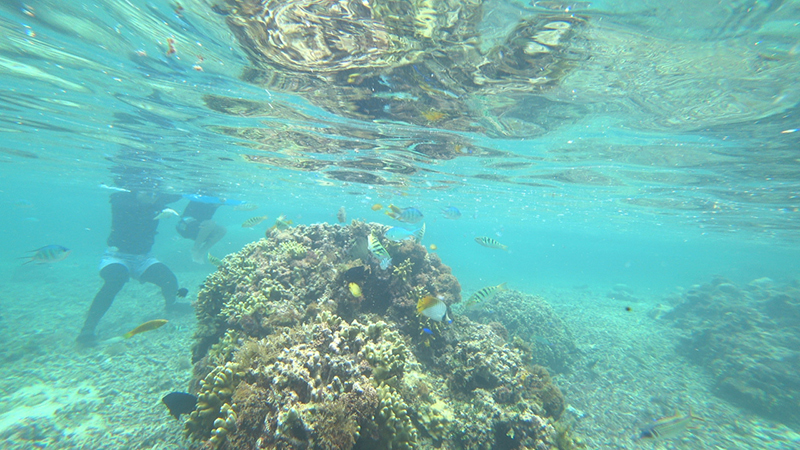 We could find many tropical fish. But there were few coral. To be honest, it was not so beauty and clear than expected.
Also, my wife's iPhone was submerged, even though she put it into a proof case. That day was still second day yet… What do we do!?
2nd Inn
We stayed the inn that I found on Airbnb.
https://www.airbnb.jp/rooms/15338383?source_impression_id=p3_1567565178_U6LjlGAiGE%2BCULR2
That was really nice inn.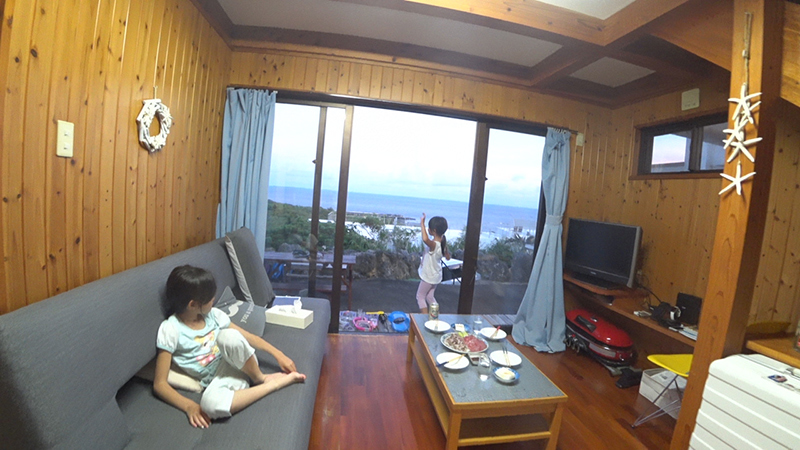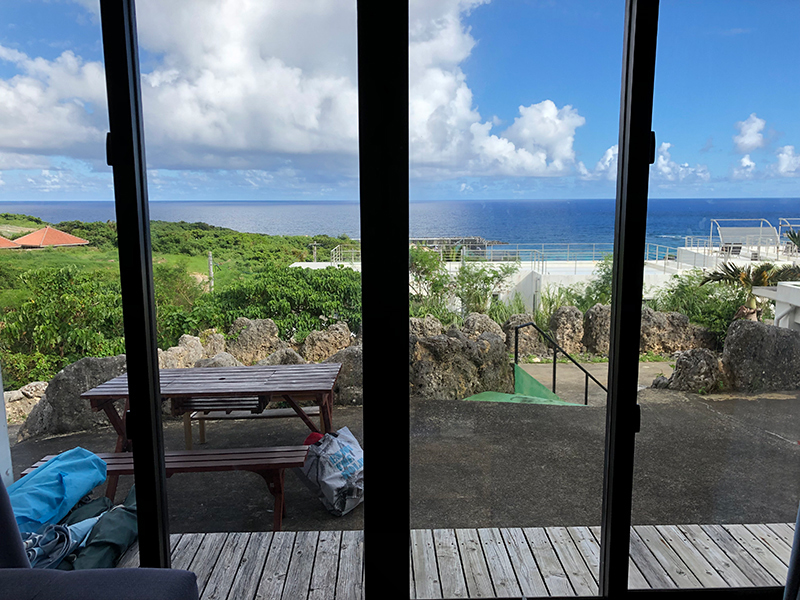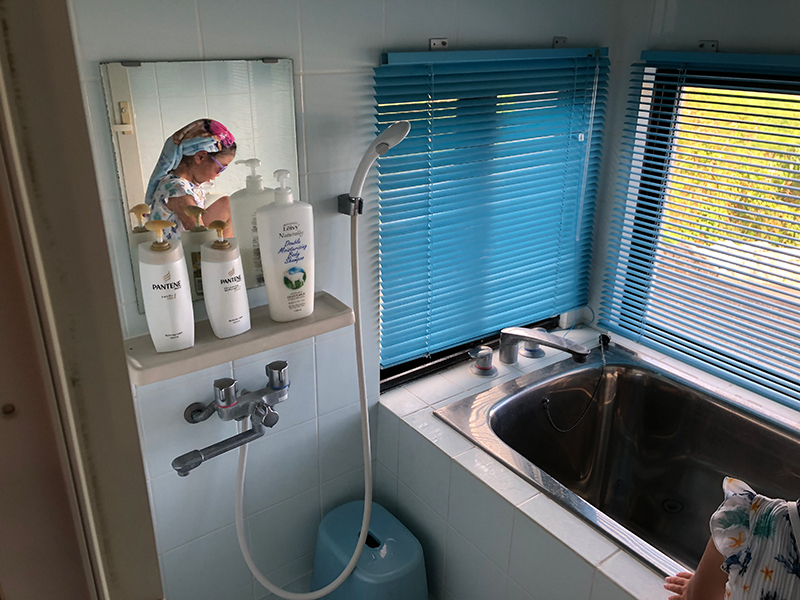 2nd floor bedroom had such a beautiful view.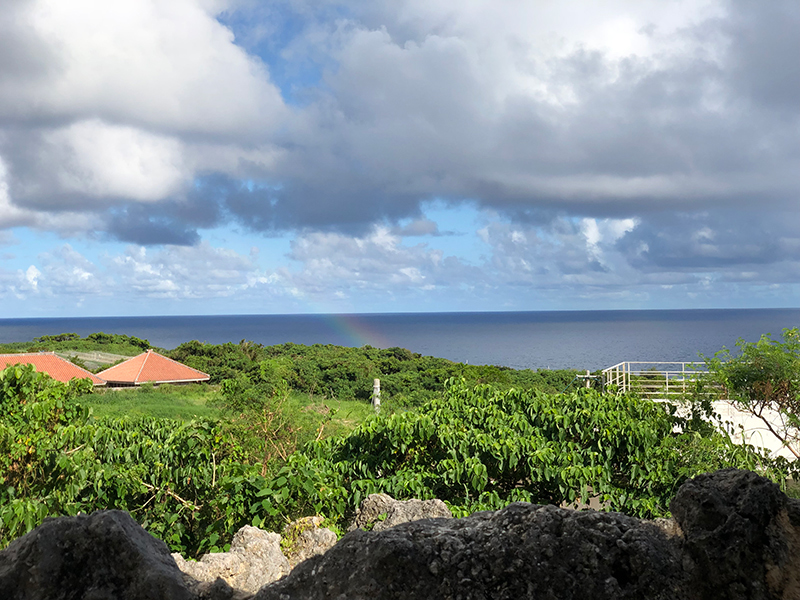 We could see the rainbow.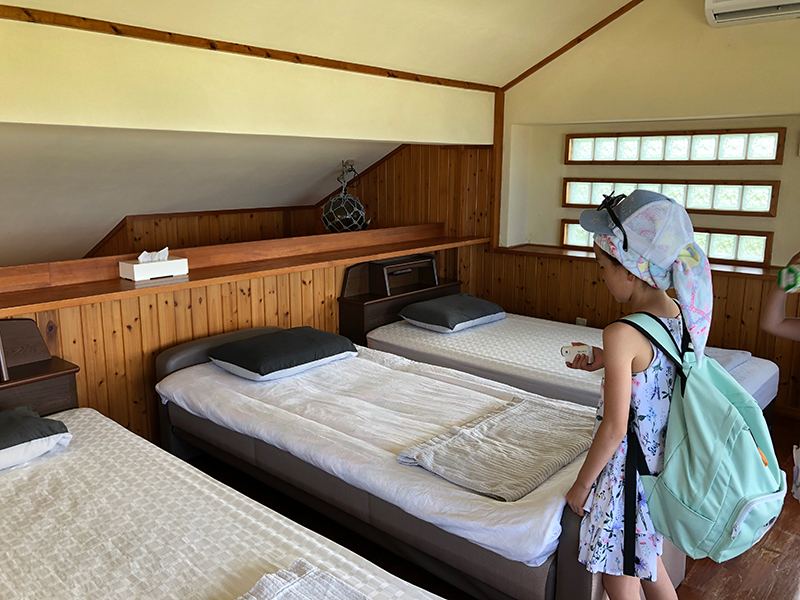 Imgya Marine Garden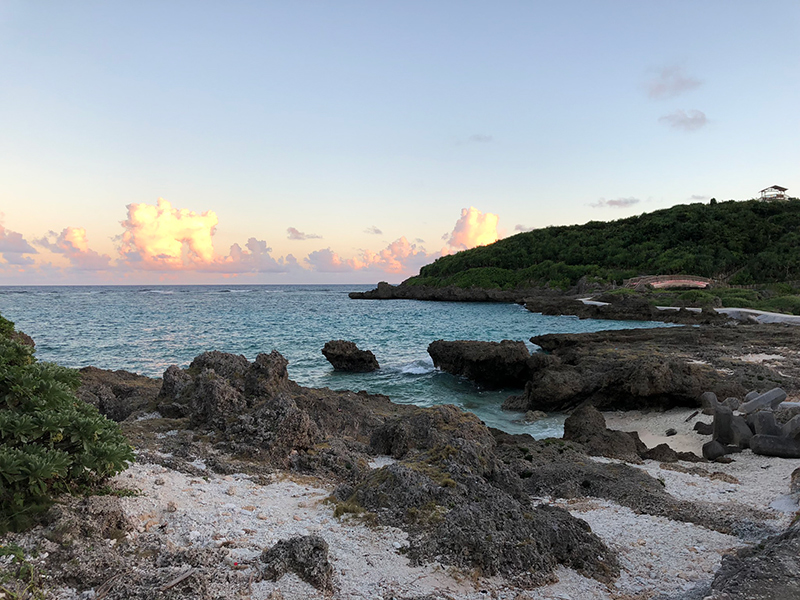 Here was a very nice location. We decided that we swim here next day.
Dinner in Ryukyu no kaze
I found Ryukyu no kaze. It was located for 15 min by car from our inn.
https://www.nanseirakuen.com/restaurants/yatai_top.html
It is in Shigira resort.
My daughters enjoyed Japanese traditional games.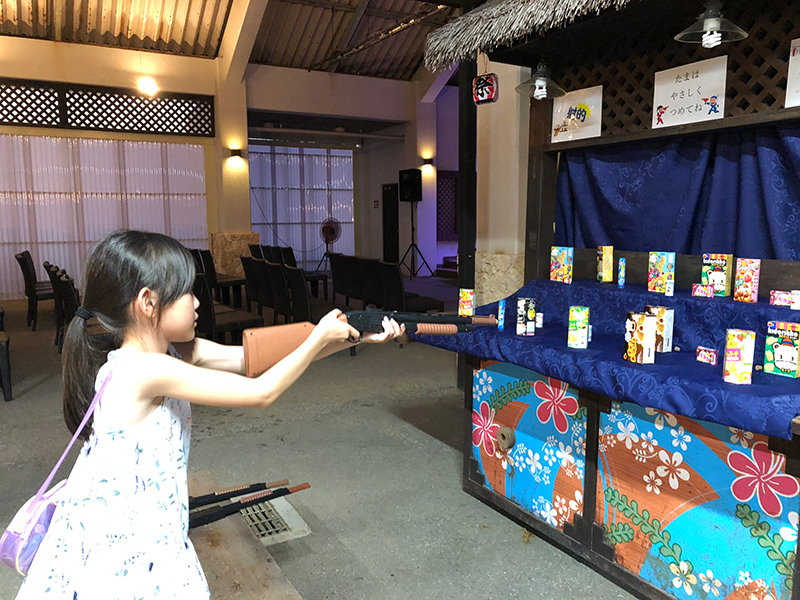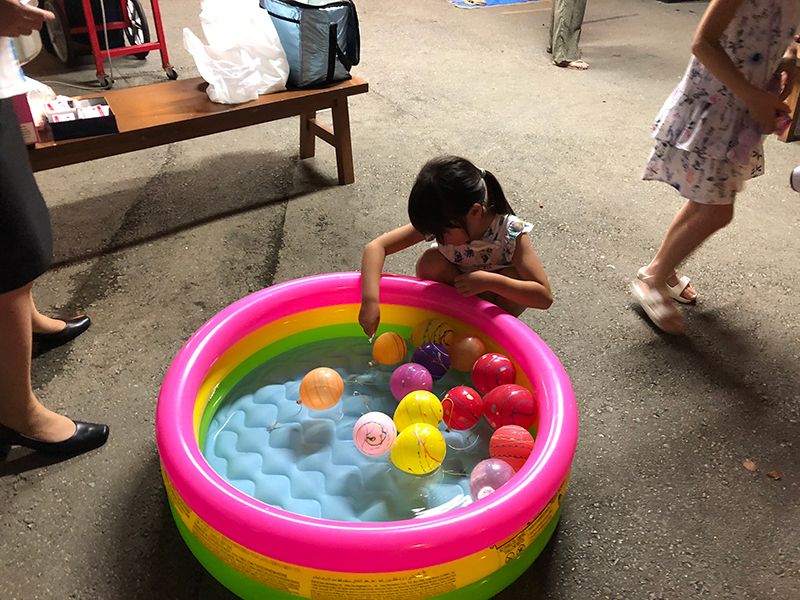 Our dinner was The Okinawa's foods.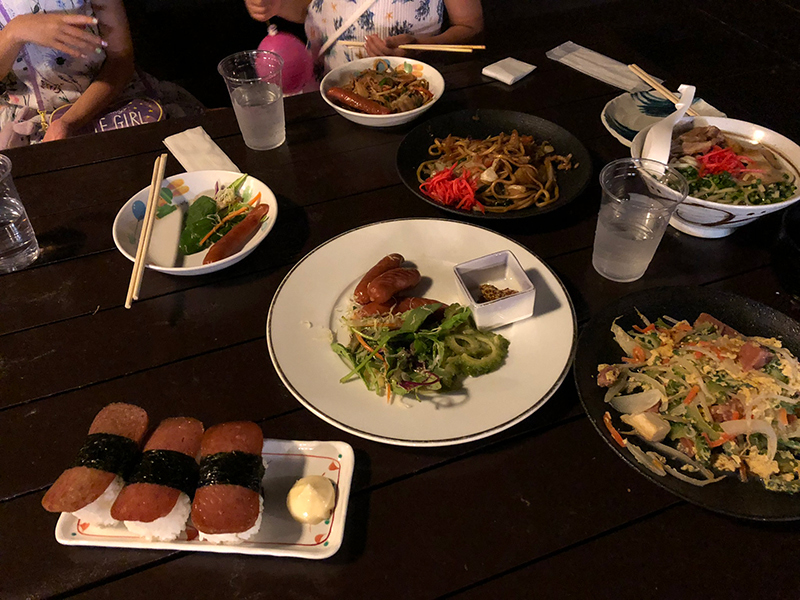 Taste was OK… I was hangover, so I refrained drinking alcohol.